Looking Good on Ice
February 4, 2008 | Kevin Zdancewicz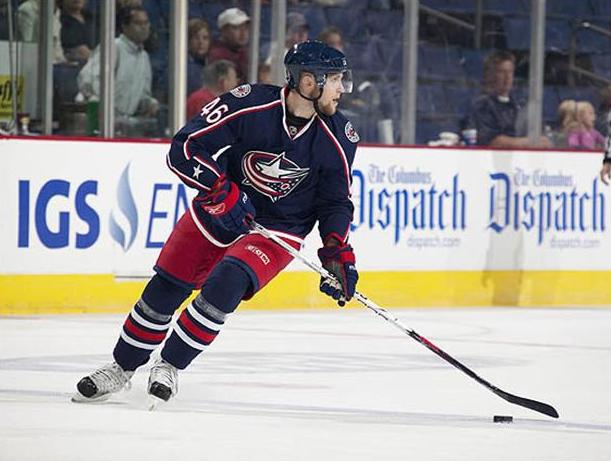 The news and speculation began two summers ago and during the course of the 2006-2007 National Hockey League season. The league had agreed to allow Reebok to implement their new design template for every team's jersey in the 2007-2008 season. The new RBK Edge system featured a thinner, water-resistant material, and a slimmer overall fit. The fabric upgrade made sense, but from an aesthetics standpoint, there was concern about how the new template would affect NHL jersey designs. Would each franchise be forced to adapt its colors and logos to a single template? Would the new designs lack originality and uniqueness from team to team as a result?
As it turned out, each team was allowed to implement whatever design it wanted. Many franchises did take the opportunity to redesign their jerseys (and in some cases even their logos), but others simply kept their previous designs and put them on the new template. Some hockey fans feared that the new template would affect the customary and classic hockey look: oversized and untucked with horizontal trim along the jersey's hemline. Many teams did do away with hemline stripes, but others included the hockey trademark on their jerseys despite the new template. Fortunately, the jerseys of the original six teams remain essentially unchanged.
As a result of the redesigns, you get some beauties like the Boston Bruins' new look and the Columbus Blue Jackets road jersey pictured above. You also get a fair share of disasters like these Flames and Panthers debacles (notice the Flames' crazy socks) and these ultra busy Blues fiascoes. The Columbus look above is probably my favorite new jersey. It's a modern and stylish design, but also has a classic feel because it avoids the unnecessary blotches of color that clutter some other new designs. Rather than slapping their logo on a widely-used template, the Jackets took their solid navy and red color scheme and created a design that only they are using. The final product is sleek and easy on the eyes, something that can't be said for the majority of NHL jerseys.


Photo Courtesy of BlueJackets.com